Music
Music at
Calmore
We love music at Calmore Infant School, whether we are singing, creating or learning a new instrument, it is a very integral part of our school life for all children.
A high-quality music education will help pupils gain a love of music and the relevant skills and experiences to provide the chance to understand, perform and create in an aural dimension that often sits outside our capacity to describe in words. For many pupils, the music they love will be part of the narrative of their lives and bring colour to the experiences that shape them. Teaching music at Calmore Infant School has a clear progression of Skills and Dimensions that the children develop as they move through the school. We strongly believe that:
Music is a practical subject, integrating singing, playing, listening, notating, rehearsing, performing and creating activities.

All practical activity is underpinned by an understanding of music and the way it works

The purposes and contexts of music and how different musical ideas contribute to these should continually be addressed

Over time students should have the opportunity to develop their understanding of how music works, their range of musical skills, and their awareness of music's power as an aesthetic art form

Students should experience a wide range of music, including that of the great performers and composers through recordings and live performance

Students should have the opportunity to work on their own and in a variety of groupings

Quality, not quantity, will result in worthwhile musical experiences for students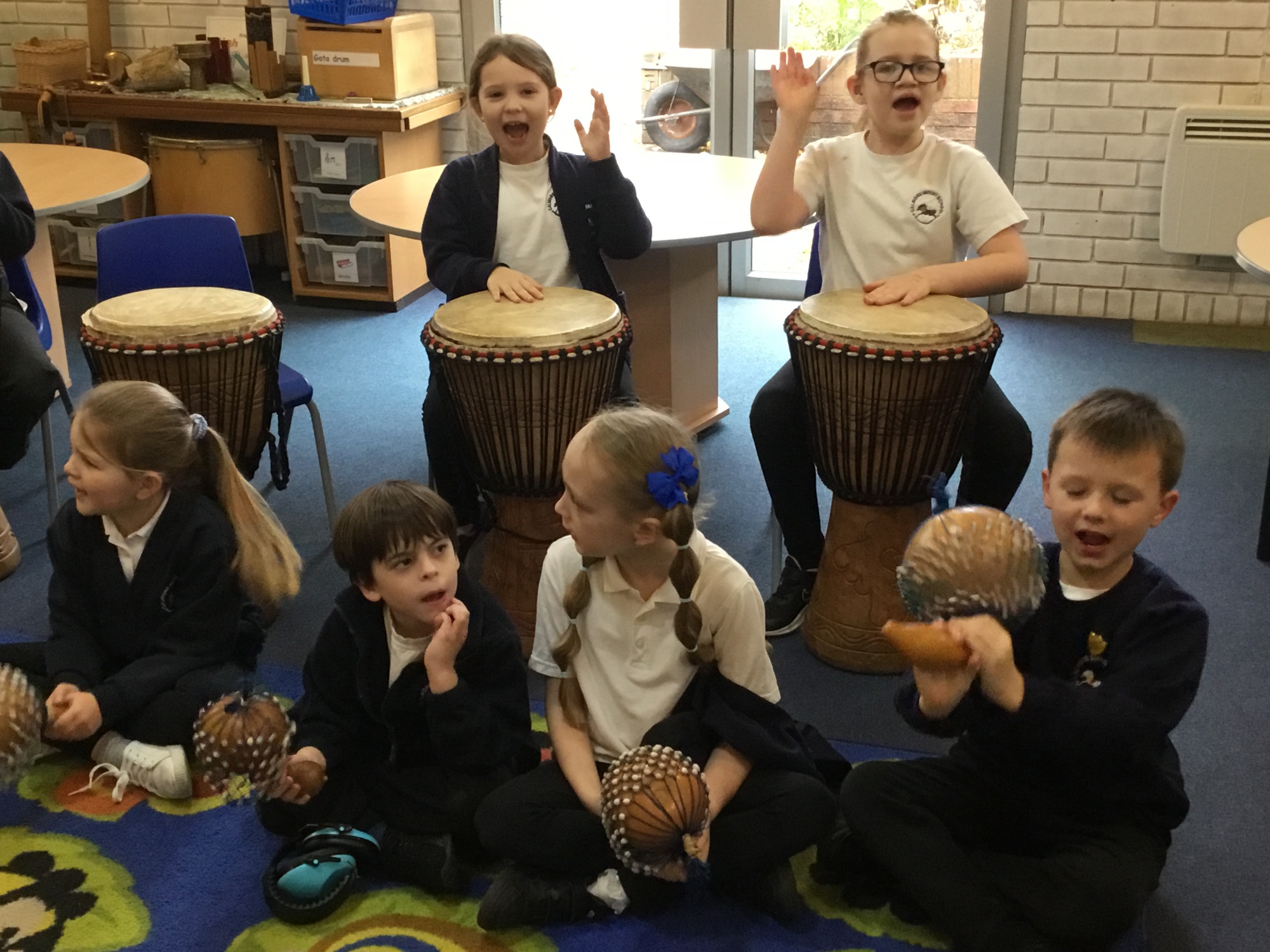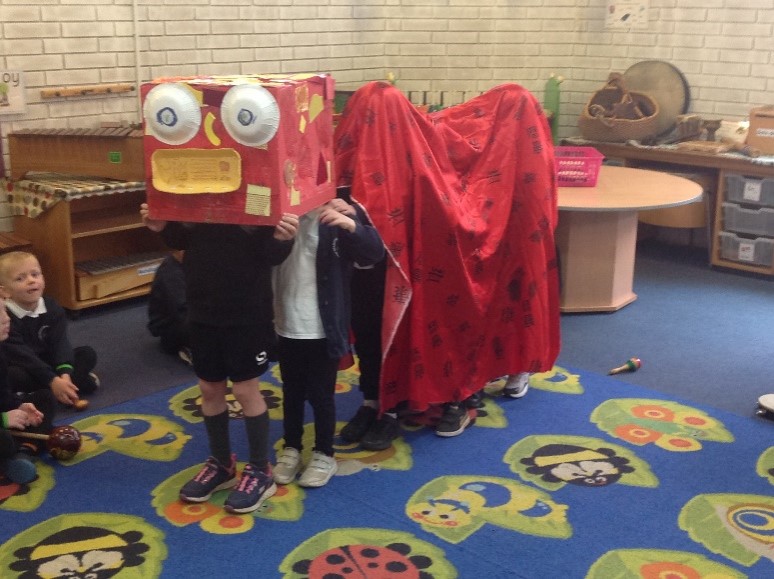 The Music Curriculum at
Calmore
Our music curriculum at Calmore is inclusive of all children and is purposeful and meaningful. It enables children to gain a broad and detailed understanding of the different dimensions of music and how they work. The curriculum gives children the opportunity to apply the skills through singing, playing a variety of instruments as well as rehearsing and performing.
Children will acquire the skills to listen and respond to a wide variety of music, describing and discuss how a piece of music makes them feel and to communicate ideas.
Children have an opportunity to perform to their peers and parents. Singing is a crucial part of school life, with regular singing together, singing songs, rhymes and chants.
Our music class sessions are taught by 'experts' and give children the opportunity to receive high quality first teaching to provide them with the skills and experiences to foster a life long love of music.
At Calmore we also believe that music in EYFS is about:
Exploring and becoming aware of and interested in the world of sound and music
Developing appropriate learning behaviours, in particular the ability to
watch and to listen with focus

Respond with purpose

Follow directions

Wait, share and take turns

Form and articulate opinions

Have fun with sound!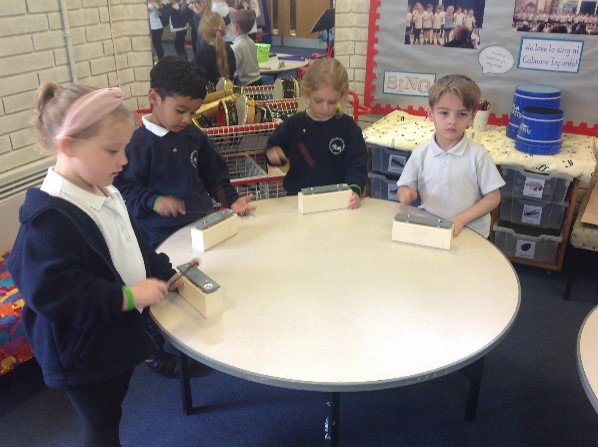 Music programme of study: KS1
Purpose of study
Music is a universal language that embodies one of the highest forms of creativity. A high quality music education should engage and inspire pupils to develop a love of music and their talent as musicians, and so increase their self-confidence, creativity and sense of achievement. As pupils progress, they should develop a critical engagement with music, allowing them to compose, and to listen with discrimination to the best in the musical canon.
Aims
The national curriculum for music aims to ensure that all pupils:
perform, listen to, review and evaluate music across a range of historical periods, genres, styles and traditions, including the works of the great composers and musicians

earn to sing and to use their voices, to create and compose music on their own and with others, have the opportunity to learn a musical instrument, use technology appropriately and have the opportunity to progress to the next level of musical excellence

§

understand and explore how music is created, produced and communicated, including through the inter-related dimensions: pitch, duration, dynamics, tempo, timbre, texture, structure and appropriate musical notations.
Attainment targets
By the end of each key stage, pupils are expected to know, apply and understand the matters, skills and processes specified in the relevant programme of study
Key stage 1 Pupils should be taught to:
use their voices expressively and creatively by singing songs and speaking chants and rhymes

play tuned and untuned instruments musically

listen with concentration and understanding to a range of high-quality live and recorded music

experiment with, create, select and combine sounds using the inter-related dimensions of music