Computing
Why is Computing so important at
Calmore Infant School?
At Calmore Infant School, we recognise that the world is rapidly changing and is being transformed by technology. Therefore, it is necessary that our children have the Computing education and skills to keep up, stay safe and be successful in future education and life. Like all of our wider curriculum, our Computing curriculum is accessible, inclusive and purposeful. It is taught explicitly, but is also used to enhance other areas of the curriculum.
Our Computing teaching fosters a love of learning, where our children gain confidence when using technology and enjoy the challenges that it brings. In light of Covid-19, children have been 'consumers' of technology, therefore it is important more than ever to place emphasis on being 'creators' of technology.
How does it look at
Calmore?
Our Computing Curriculum is designed for our children in Calmore. It follows the Early Years and KS1 National Curriculum and is taught with an explicit focus on the three domains: Computer Science, Information Technology and Digital Literacy. The progression of skills helps to ensure clear building on skills and knowledge.
In Year R, Computing is taught weekly, but children also have access to Computers, iPads and other computational toys during Continuous Provision.
In KS1, Computing is taught with links to the year group's half-termly focus, i.e. All About Calmore (Year 1), Great Fire of London (Year 2), which makes learning purposeful and relevant.
E-Safety is taught throughout the curriculum, but also explicitly with a whole-school termly focus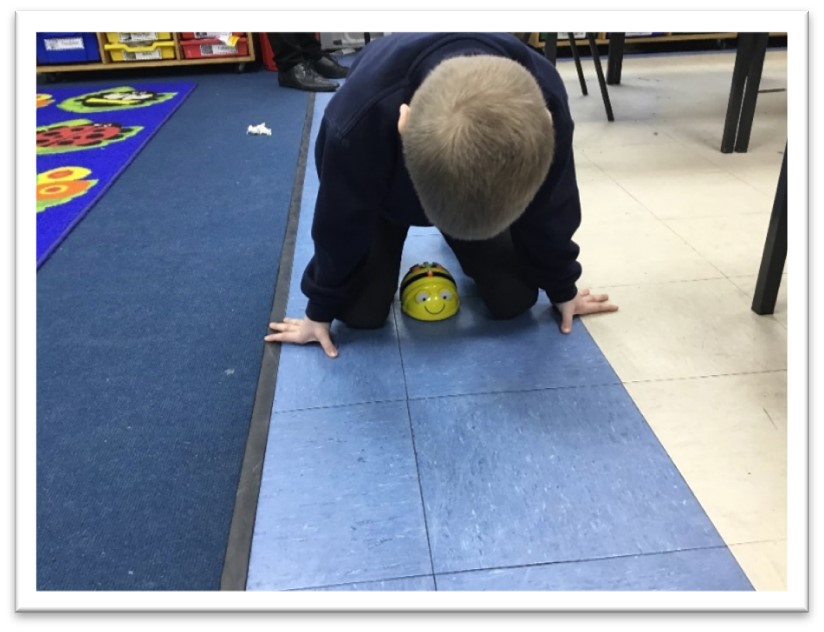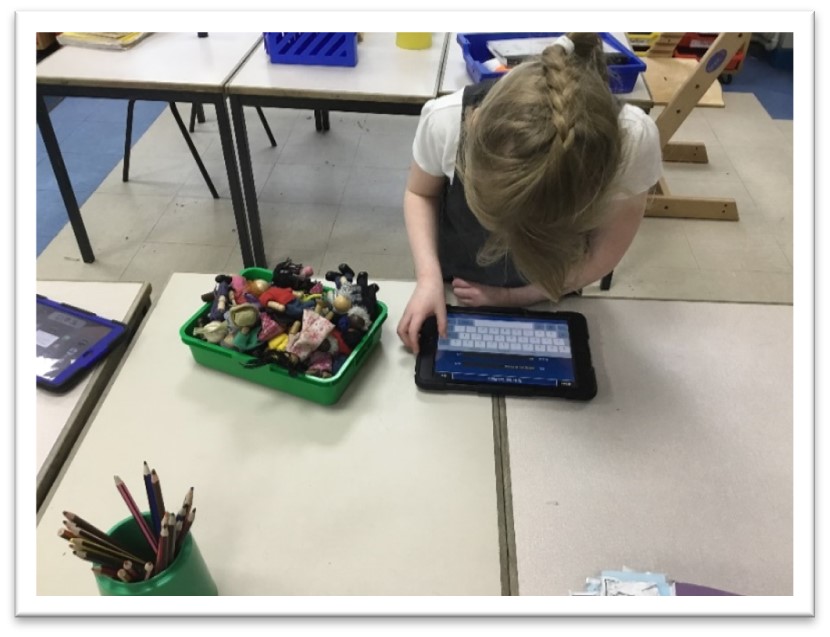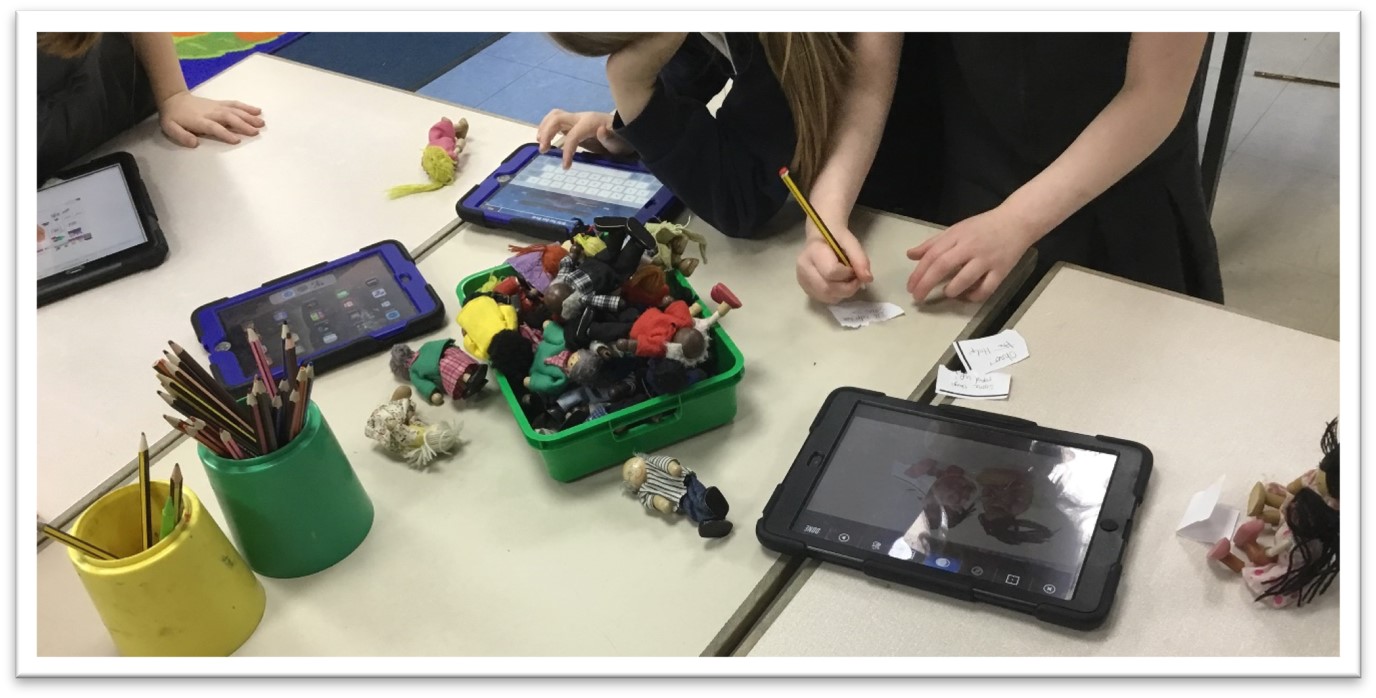 Explicit Computing learning
Through explicit Computing teaching, our children will develop their simple Computational Thinking within

Computer Science

. This aims to support their problem-solving, creativity and adaptability for an ever-changing world.

They

will learn a basic range skills within

Information Technology

which will also be a foundation for later on in life; so that they can organise and edit digital media, publish their work for a range of purposes, and think about their audience.

Keeping

our children safe is always heart of our wider curriculum, as it is for our Computing and E-Safety curriculum. We aim to educate and empower our children with

Digital Literacy

skills which they can apply to new, unknown technologies now and later in life, so that they are responsible citizens of their community.
Embedded Computing learning
Similarly to how technology is a large part of our world, it is used as a tool to enrich learning across our school.
Children are encouraged to be resourceful and apply their computing knowledge for a wide range of purposes such as researching important historical events, recording or publishing their story in English.
They use the skills developed in Computing to support and enhance their learning across the school's wider curriculum; preparing them for the future world.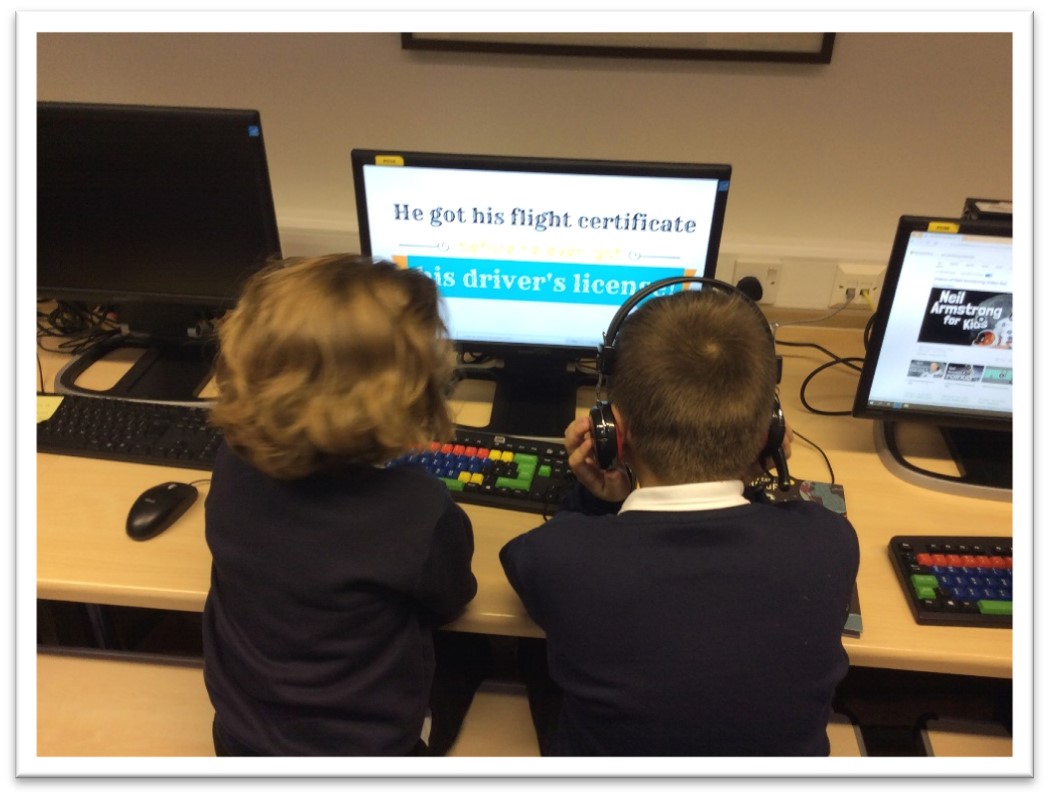 What does greater depth look like?
•

Can confidently

apply

their

Computing skills

to

new

situations

in unfamiliar

contexts across the curriculum.
•

Able to problem-solve

efficiently

, drawing on prior learning to support them
•

Can

explain

their thinking to peers and adults

clearly

.
What does EYFS assessment look like in Computing?
In Early Years Computing is assessed using:
Observations, Discussions, Carpet time, Role Play, Computing sessions in the IT Suite, Outdoor area, Speaking and listening, Music, PE
When children start year R, they explore and learn Computing skills through every day routines. They develop Computational Thinking skills through problem-solving, following instructions and working collaboratively all the time. Through Personal, Social and Emotional Development, Physical Development and Expressive Arts and Design, they also develop the skills which lay the foundations for the Computing National Curriculum. Their existing skills and understanding in this area is assessed by a baseline assessment conducted in Autumn term and then is assessed throughout the year. At the end of the year, the teacher makes a judgement that encompasses all teacher assessment completed throughout the year. This data is then passed on to the Year 1 teachers to ensure any learning/skills are revisited if needed.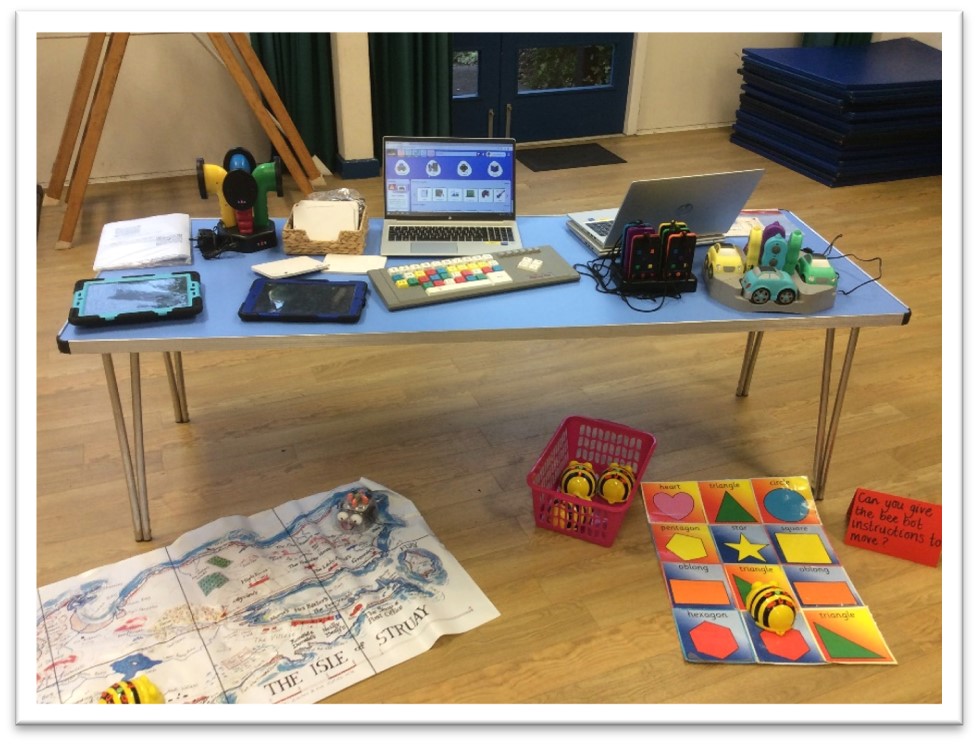 Supporting SEN in Computing
Unplugged lessons (computing without a computer):
Allows abstract concepts to be explored and understood.

Based in familiar contexts to teach a new concept with reduces the cognitive load (

eg

. Algorithms through recipes or building blocks)

Physically see it 'come to life' audibly/visually
Revisiting Computing learning repeatedly
Through different contexts in continuous provision, topic learning, revisiting a domain/unit repeatedly allows the child to learn at own pace
Scaffolding tasks
Reducing the cognitive load by structuring the task to focus on the learning intention only (

eg

. Setting a '2do' task on Purple Mash rather than navigating or having a 'pre-made' poster which the child needs to adapts the font for allows them to focus on just the learning intention only

Adapt the learning intention to suit the child's needs
Using Computing to support other areas of the curriculum
Using technology to support learning and achieve the same outcome (

eg

. Voice dictation on an iPad rather than writing history facts)

Using technology to access learning (

eg

. An iPad to mirror teaches phonic resources)