Art
At

Calmore

Infant School we are all artists!
Through an exciting, engaging curriculum, we hope to inspire and challenge pupils to develop their creativity and self-expression. By providing memorable units and projects for children, they will work with a range of materials and discover new interests and techniques which will be useful for years to come. These units develop and extend children's existing skills and give pupils a platform to express their own individual interests, thoughts and ideas

.

The

curriculum is rooted in looking at artists and artwork from a range of cultures and ages as we want our pupils to take inspiration from great artists to generate their own ideas. Children will learn how art can explain a lot about culture and history of a nation, and how their own artwork can be similar or different.

We want all our children to love art and be proud of the work they have achieved so we provide opportunities for children to showcase their work to peers, parents and other year groups and encourage them to talk about their work and the process. As pupils progress through the Art and Design curriculum, they should begin to think more critically and develop upon the skills they have to confidently create their own work independently so that they can build on these skills in further education and life.
What is our Curriculum?
Our curriculum builds on the learning throughout the whole school. Starting with the learning in Reception. The Calmore curriculum is designed to support our children. It is based around the Development Matters Document and National Curriculum and where possible is linked to the topic focus for that term. As with our wider curriculum, our learning is relevant, purposeful and children will always have an element of choice as this is important for their ownership and creativity.

Children are taught a range of art techniques under the principles of the main art skills: painting, drawing, printing, collage, textiles, sculpting and using mixed media. Units are planned using the progression of skills grid to ensure skills are built upon for continuous progress. Teachers are constantly referring to previous learning of artists and skills from across the school and discuss their similarities and differences in order to make learning relevant.

Art and Design is planned closely to DT and Computing curriculums to support learning and skills from these subjects, for instance within textiles and mixed media teaching. To further ensure progression throughout the school, all children have their own sketchbook which follows them from Year R through to Year 2. Although not a requirement until KS2, it provides a space for pupils to experiment and showcase some of their work, as well as allowing them to reflect on the skills and progress they have made throughout their learning journey.
Art Club
The art curriculum will be enriched by additional small group art sessions. These will focus on learning about artists and creating collaborative pieces using different styles and techniques. The work will be displayed in classrooms and corridors. Each year group will have a term of Art Club.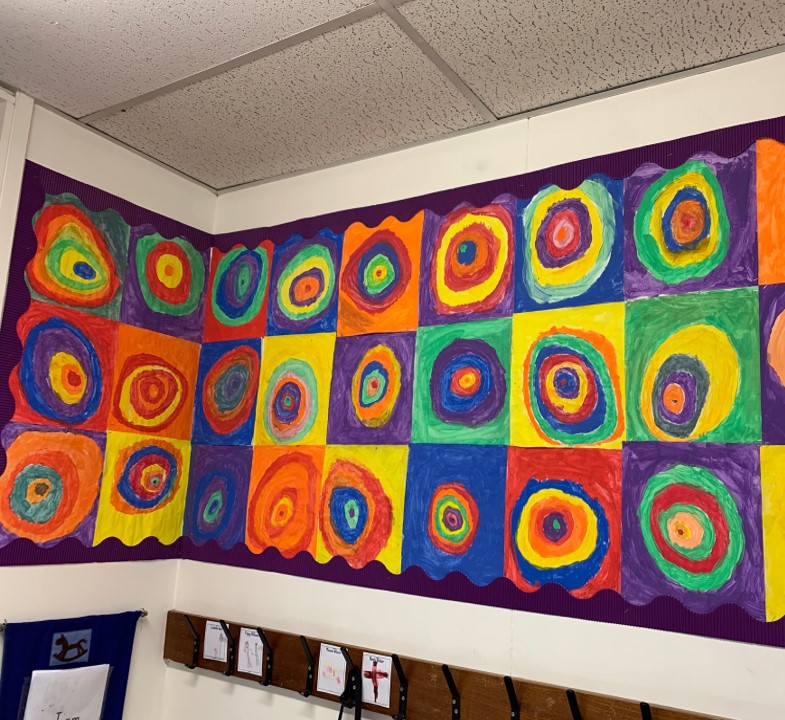 What does greater depth look like?
Comments critically on the work and design ideas of artists.

Makes relevant links between different artists and styles.

Controls media in a significantly more developed way.

Evaluates and amends their work as they go to improve the outcome.

Displays high quality presentation and precision in their final pieces.
What does assessment look like in Art?
In Early Years Art is assessed using:
Observations

Discussions

Circle times

Outdoor area

Speaking and listening
When children start Reception, they explore and learn Art through Expressive Arts and Design. Their existing skills and understanding in this area is assessed by a baseline assessment conducted in Autumn term and then is assessed throughout the year using the above methods. At the end of the year, the teacher makes a judgement that encompasses all teacher assessment completed throughout the year. This data is then passed on to the Year 1 teachers to ensure any learning/skills are revisited if needed.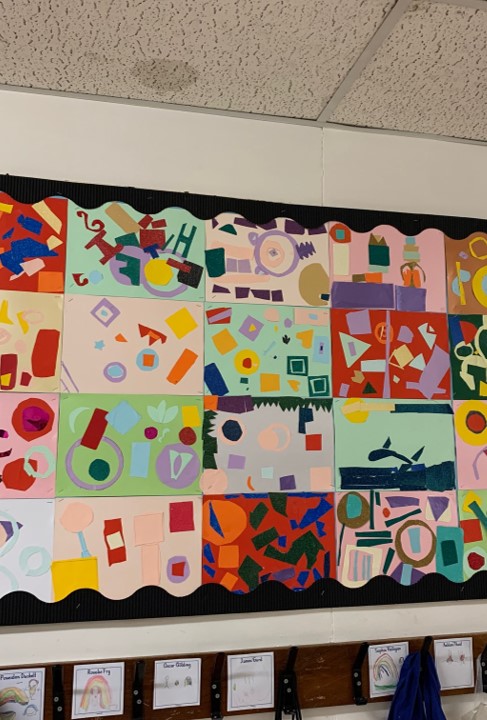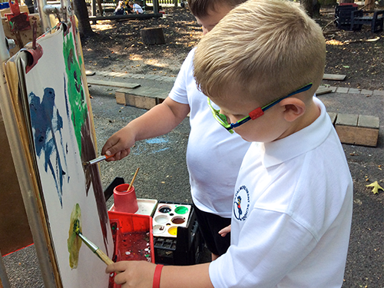 Children will be assessed at the end of each unit based on a variety of learning experiences from discussions, observations and individual pieces of work.
Children are assessed using the elements outlined in the planned unit. Assessments are shared between teachers to help with future planning and ensure any areas which need to be developed further can be.